Delivering the Art & Science of Total Dental Health Care
Call or email us to book an appointment at our Yorkville Dental Office – 60 Bloor Street West, Suite 1510, Toronto
Toronto & Yorkville Dentist,
Dr. Vesna Borovac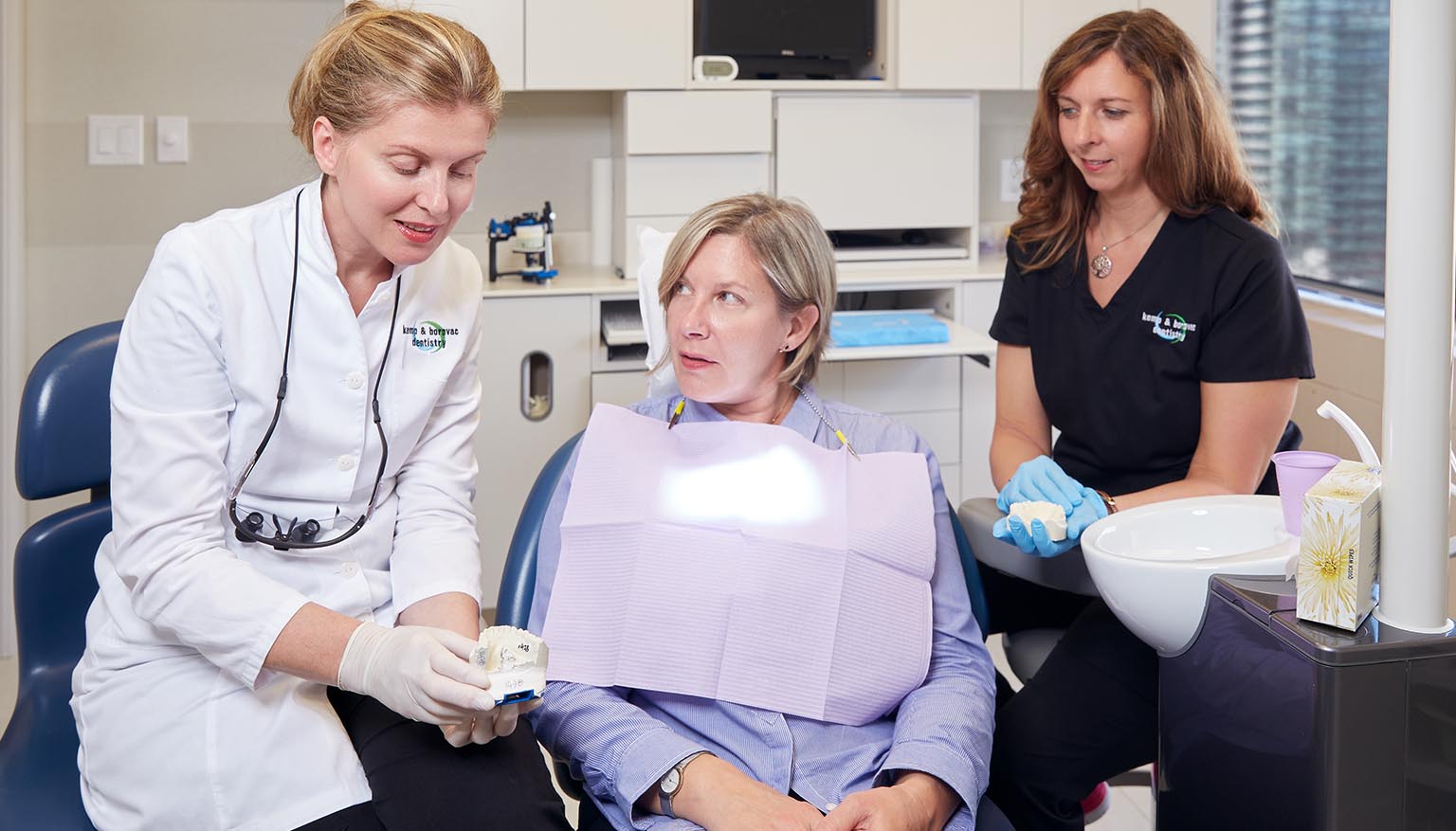 Dr. Vesna Borovac graduated from the University of Toronto, where she later returned as an instructor and taught new generations of students at the Emergency and Oral Diagnosis Department.
Dr. Borovac believes it is extremely important to continue her dental education by studying the latest techniques and materials to provide the best possible care for her patients.
She studied an advanced postgraduate program, at the Kois institute, that offers intensive training with the latest approaches in aesthetics, implant and restorative dentistry.
Dr. Borovac also completed a residency program in sleep disorders dentistry that helps educate patients about how dentistry can improve the quality of their sleep and their overall health and well-being.
Dr. Borovac is a member of the Ontario Dental Association, Canadian Dental Association, Toronto Crown and Bridge Study Club, Toronto Kois Study Club and Sleep Disorders Dentistry Study Club.
Dr Borovac offers nitrous oxide (laughing gas) sedation for her patients who need help to overcome their feelings of fear and anxiety, so they can relax during the dental treatment and be comfortable for the entire time while in dental chair. Following the treatment with nitrous oxide sedation, patients can resume with their normal activities immediately after the appointment.
Keeping up with the latest advances in aesthetics, implants and restorative dentistry is essential to providing dental excellence.
Dr. Borovac is affiliated with The Kois Center in Seattle, Washington that offers advanced graduate and clinical programs for practicing dentists focused on keeping your teeth, healthy, and aesthetically pleasing.
We Welcome New Patients
Book a Bloor-Bay in Yorkville Dental appointment today.