A smile is worth a thousand words but one look says it all.
Call or email us to book an appointment at our Yorkville Dental Office – 60 Bloor Street West, Suite 1510, Toronto
Cosmetic Dentistry with Yorkville Dentist Dr. Borovac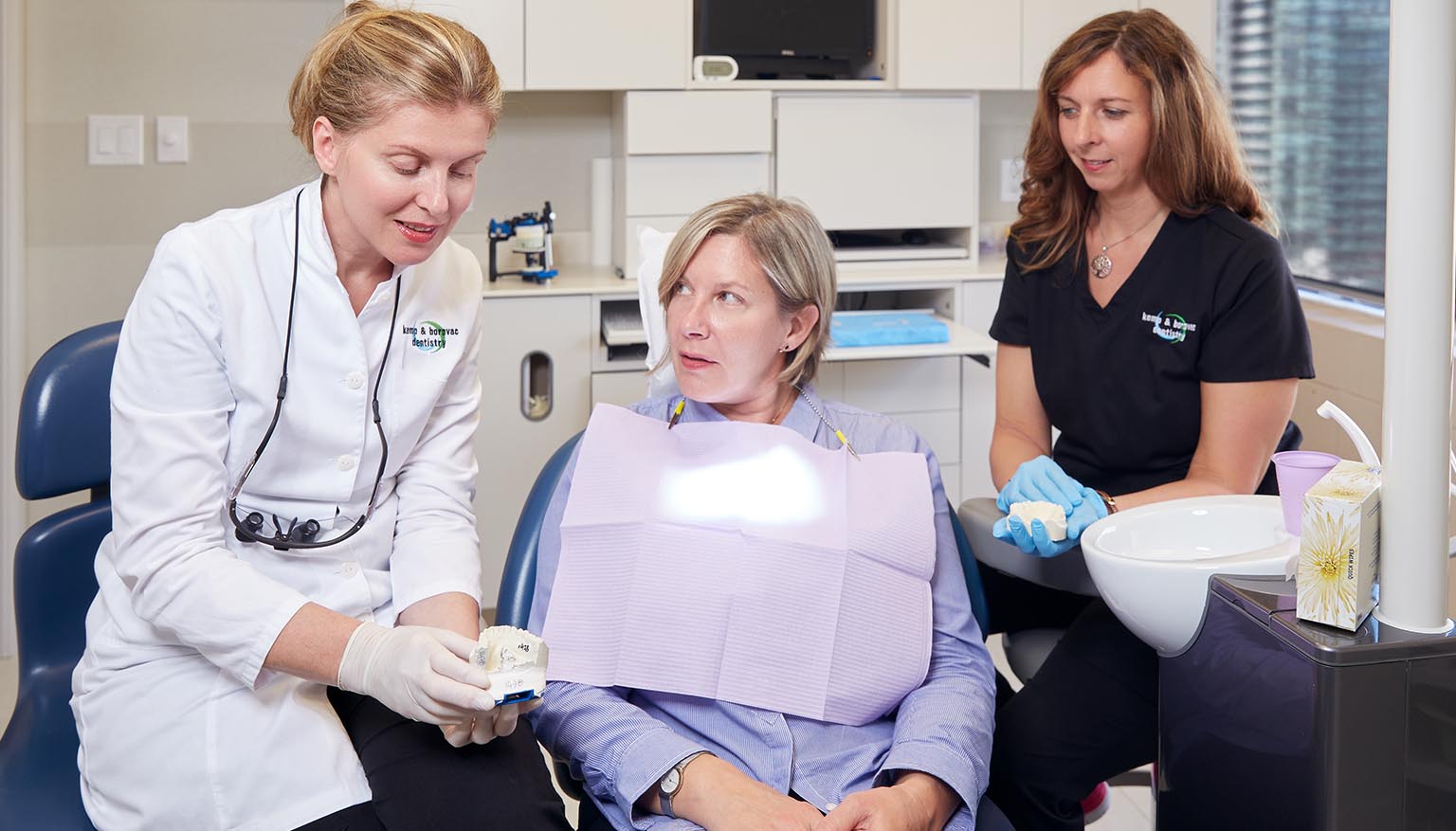 Looking for teeth whitening or dental veneers in the Bay-Bloor area of Toronto?
We offer a wide range of dental and cosmetic dental treatment options that are based on the most current technology to enhance your smile.
You may think cosmetic dentistry is only for Hollywood stars, or for people who have crooked teeth, or endured accidents or injuries. But cosmetic dentistry is truly for everyone.
Without a doubt your smile is not the same as it was five or ten years ago. Your alignment may have changed, you may have some wear and tear, or have developed staining over the years.
No matter what the case, Dr. Borovac and her team can restore your smile to its original beauty, or enhance it to create the smile you've always wanted!
Cosmetic Dentistry Services
Borovac Cosmetic Dentistry
Smile Make Overs
Dental Bonding
Porcelain Crowns
Porcelain Dental Veneers
Complete Smile Reconstruction
Professional Teeth Whitening
Smile Makeovers
A smile makeover involves one or more cosmetic dental procedures. Treatment might include dental veneers to reshape crooked teeth, crowns to cover warn or broken teeth, veneers or bonding to fix chips and bridges or implants to replace missing teeth.
Tooth Whitening
A quick and simple procedure to remove stains and give you a Hollywood smile.
Dental Bonding
If you have a gap between teeth or a broken or chipped tooth, we use a paste-like dental composite to fill in the space or reshape your teeth. Bonding can give you a smile makeover, often in one visit.
Porcelain Dental Veneers
The classic treatment used for celebrity smile makeovers, veneers are a custom fabricated shell, made of ceramic material that have the appearance and translucency of natural teeth. They are bonded over the front surface of a tooth to cover up worn down tooth enamel, slightly crooked teeth (instant orthodontics), gaps, chips or cracks. Because veneers can be fabricated to any shape or colour, you and Dr. Borovac can design the ideal natural smile you've always wanted.
Need tooth whitening, bonding, or any other cosmetic dentistry procedure?
Book a consultation at our Bay and Bloor Yorkville Dental Office