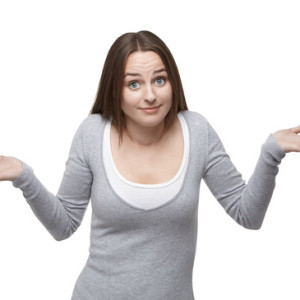 Could you be damaging your teeth unknowingly? It's true; many common behaviors are actually dangerous to your dental health. Even though oral healthcare is more accessible than ever before, many people cling to false notions about what is healthy for teeth and gums and what isn't. In addition to receiving regular cleanings and checkups from a dentist, you should be an advocate for your own health. Since our practice believes strongly in promoting patient education, we have dispelled some common dentistry myths that could be harming your teeth and gums.
Myth 1: Stop Brushing and Flossing if Your Gums Bleed
If you notice blood on your toothbrush or dental floss, you might worry that continued oral hygiene will be harmful to your gums. Although many people believe that brushing and flossing bleeding gums is detrimental to your oral health, this notion is completely false. While you should always brush and floss gently, you should not cease brushing and flossing just because your gums bleed. Bleeding gums is a sign that the gingival tissue is inflamed or irritated by plaque and tartar. If you notice that your gums are bleeding, continue with your oral hygiene routine and schedule an appointment with our dentist for a checkup as soon as possible.
Myth 2:  White Teeth are Healthy Teeth
We tend to associate a bright, white smile with vibrant oral health but pearly whites are not always an indicator of good oral health. While white teeth are certainly attractive, they may not always be healthy. This is because many oral health conditions like tooth decay or infections do not produce visible symptoms. For instance, your teeth could be moderately decayed and still appear white and healthy. This is why regular cleanings and checkups are important.
Myth 3: You Only Need to Visit the Dentist for Toothaches
Many folks mistakenly believe that if they don't have a toothache, their oral health is in good standing. Even though tooth pain is an indication of a diseased or damaged tooth, patients can still develop common conditions without obvious symptoms. It is important to have semi-annual cleanings and checkups so that conditions can be caught in their earliest stages.
For more information or to schedule your next checkup or cleaning, contact Kemp & Borovac Dentistry today at 416-922-1012.