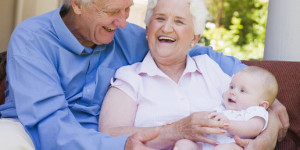 The health of your bones, especially those in your jaws, is vital to keeping your teeth healthy and secure. Problems with the bones, such as osteoporosis, which is fairly common in older people, can lead to tooth loss. If you are worried about osteoporosis or how other issues with bone health could affect your teeth, talk to our dentist.
Effects of Bone Health on Dental Health
The upper and lower jawbones are designed to support the teeth and give them a solid foundation. When the bones aren't healthy, they can no longer support the teeth. Osteoporosis can weaken the bones in the jaw, causing the teeth to lose their foundation and eventually become loose and even fall out. Bone loss in the jaw may also increase your chances of developing gum disease.
Osteoporosis is much more common in women than in men. Women, then, are much more likely to suffer tooth loss due to weakness in the jawbones. They are also much more likely to be taking medication for osteoporosis. Some types of osteoporosis medication can adversely affect your ability to heal after implant surgery.
Maintaining Your Oral and Overall Health
In order to keep your teeth and bones as healthy as possible, you should eat a healthy, well-rounded diet. Nutrients such as calcium and vitamin D are important to maintain the health of your bones. Brush and floss regularly to maintain oral health, and be sure to visit your dentist regularly. Your dentist will keep an eye out for any indication that you are having problems with bone density in your jaw, or if there are any issues with your teeth.
You can also reduce your risk of osteoporosis by making sure you get sufficient calcium and vitamin D in your diet. Exercise is also important to keep your bones strong. Activities like walking, dancing, jogging, and weight training are highly recommended to maintain bone density and strength. They are also great for your overall health.
To keep your mouth and body strong, schedule an appointment with our dentist office to have an expert check up on your dental health!